PUT-IN: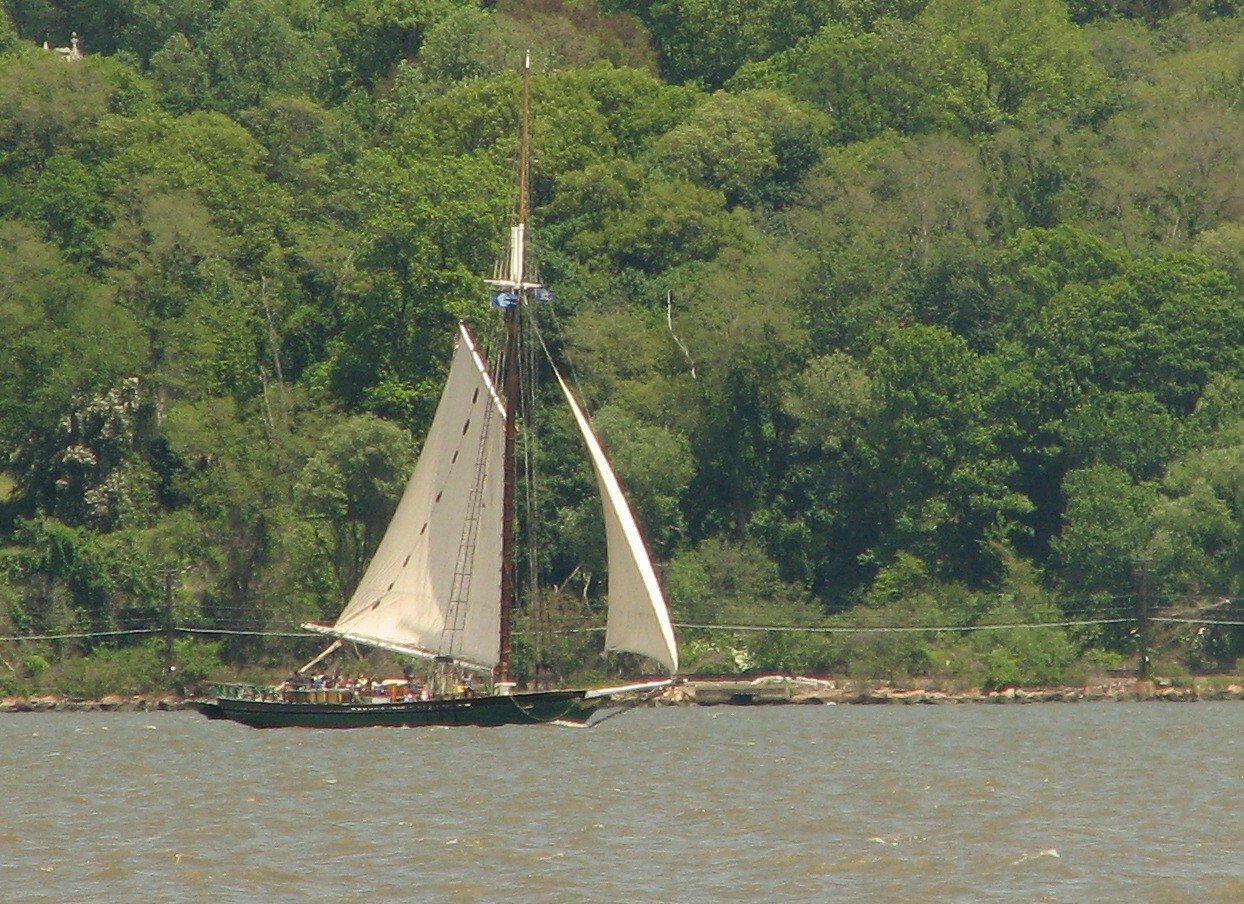 The town of Beacon maintains a boat-ramp just across the parking lot from the railroad station. There are few signs, so you have to look carefully, but it is the only boat-ramp in the area. Parking is legal on weekends and holidays, but weekdays permits are required for this area, so you may have to drop off your boat and then find a way to park your car in town.
ROUTES:
The town of historic town of Beacon is a destination in and of itself, even if you are starting from somewhere else. Beacon gets its name from the signal fires that were set in the nearby hills during the American Revolution. There is lots to explore in this small Hudson River town, including a Farmer's Market that takes place near the boat ramp every Sunday in summer from 10 - 4. In addition to fresh locally grown fruits and vegetables, and live music, the day I visited the market there were lots of prepared foods that were perfect for a delicious lunch.
North from Beacon takes you towards the Newburgh/Beacon bridge, which is the northern extent of this guide. West takes you the bustling Newburgh waterfront and just to its south, the Kowawase Unique Area.
South takes you along pristine quiet shores that seem to have been left untouched by the centuries of development along the river. there are many quiet coves and beaches to explore where osprey and cormorant outnumber people. What a sharp contrast to the industrial shore just across the river. Bannerman Castle lies just south of Beacon. Further south you enter the northern section of the Hudson River Highlands heading towards Little Stony Point and Cold Springs.
Click for
Use of the information in this guide is at your own risk. Please read our disclaimer.
Copyright 2005 - by Jacob Tanenbaum. All rights are reserved.