The City of Newburgh is a bustling harbor. The hints of Newburgh's more industrial past dot the waterfront as you move along its shores. The port, however, is very much in use today. There are docks for many commer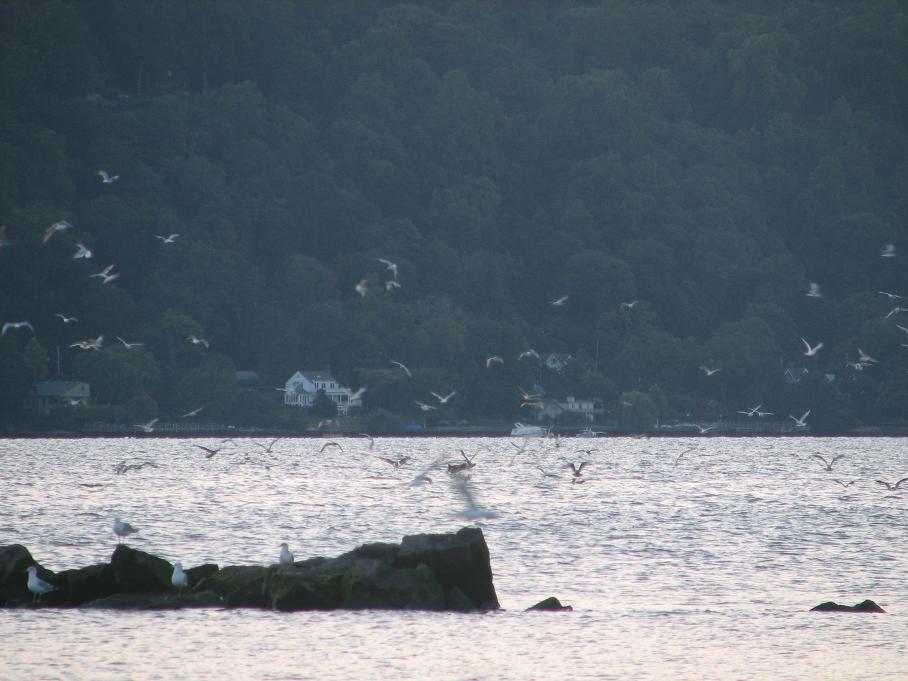 cial ships, ferries and tourist ships, and since many are docking here, they do not always stay in the shipping channel when they come into port. Take care as you move through here. Remember the "Maritime rule of gross tonnage: If it is bigger than you, get out of the way! If you are looking for quieter shores, head for the east bank.
PUT-IN: The City of Newburgh maintains a boat-ramp at the foot of Washington Street. There is plenty of parking and, though there is a fee for motorized boats, car-top kayaks and canoes are free to launch and you do not have to pay to park your car.
ROUTES:
North takes you past the Newburgh/Beacon bridge and beyond the scope of this guide. East takes you to the beautiful shores near Beacon and to Bannerman Island. South takes you towards Kowawase Unique Area. Further south you enter the northern section of the Hudson River Highlands heading towards Little Stony Point and Cold Springs.
Click for
Use of the information in this guide is at your own risk. Please read our disclaimer.
Copyright 2005 - by Jacob Tanenbaum. All rights are reserved.